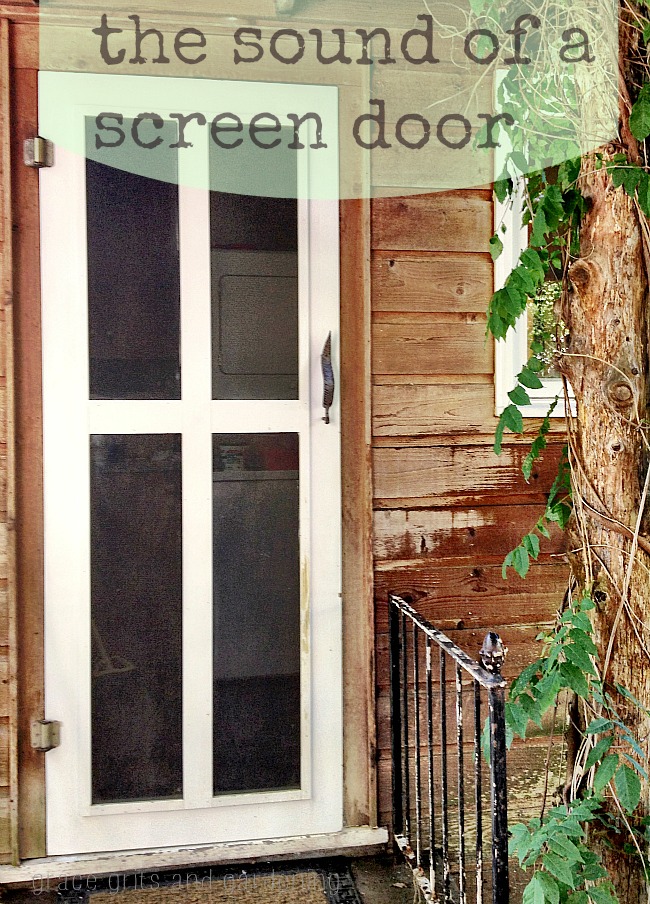 Summer begins and ends with the sound of the screen door. Although most screen doors open and close year round, that slow swing open followed by a sharp slap sounds different when the days are long and lazy. The screen door gets a summer workout as barefoot kids run in and out a hundred times a day. How many times did Momma yell, shut the screen door, you're letting the mosquitoes in!
In fact, she says that to me every time I go home.
I particularly like the sound of the screen door at the lake. I consider it the song of summer. The slapping sound echoes across the cove.
I take pictures of screen doors everywhere I go.
Like snowflakes, no two are alike.
The screen doors in Eureka Springs, Arkansas, are especially ornate to match the typical Victorian architecture.
Here's the screen door on our back porch. It doesn't make the essential "pranging, wranging, springing" sound (Donald Harington's words). We need to fix that.
What sounds do you associate with summer?
Grace Grits and Gardening
Farm. Food. Garden. Life.
"How many slams in an old screen door? Depends how loud you shut it." Shel Silverstein
Musical Pairing:
Our Song, Taylor Swift