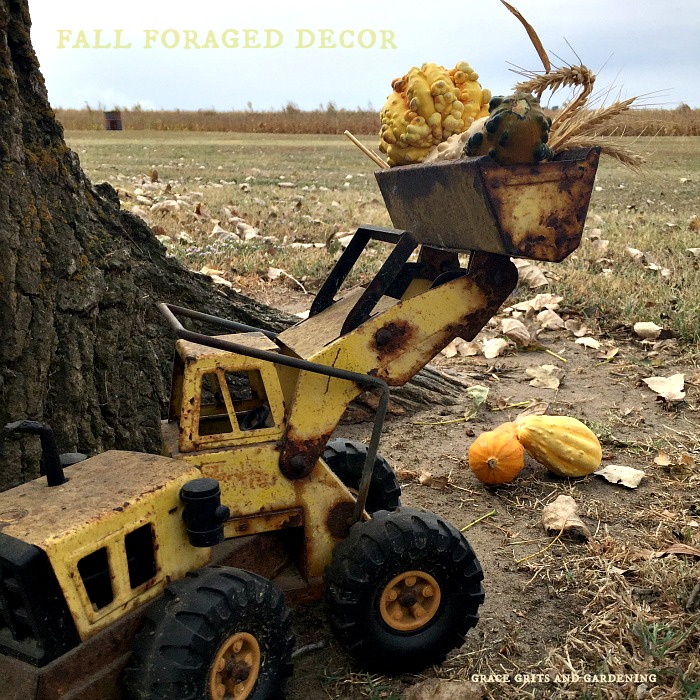 I like to decorate with natural elements. Plants growing in the fields or along the ditch bank. Flowers from my garden. Pumpkins and gourds and apples from the farmer's market.
Take a look at a few of my fall foraged decorating ideas. Yes, I use the term foraged loosely (creative writing, y'all). Foraged from the closet or flea markets or while on neighborhood walks with Lucy and Annabelle.
Use rusty old toys, wheelbarrows, farm implements, whatever, to display fall's bounty inside or outside. In the picture above, my sister's original Tonka Truck moves gourds around in the backyard. Yes, I still play in the dirt.